Spa Electrics' highly anticipated Pro-Series safety suction outlet has just been released to the Australian market.

The Timeline:
We have collaborated with Spa Electrics on this project for over 2 years in numerous capacities, including contributions to Spa's industry stakeholder submissions during the creation of AS1926.3-2010; product design, prototype construction & testing, tooling, pre-production trials and product communications.
The Challenge:
Recent changes to Australian Standards and Building Code regulations require all new pool and spa installations to meet tough new performance and safety criteria.  Spa Electrics' major challenges in delivering a compliant suction outlet were two-fold:
The outlet needed to maintain acceptable water-flow rates of standard pool-water recirculation systems; and
The outlet could not affect or complicate current pool-building and installation practices
Pool safety has been a hot topic in recent years due to a series of high-profile fatalities and injuries. The design, construction and installation of safety suction outlets, skimmer-box design and pool fencing have attracted rigorous scrutiny and debate globally.
Pool builders, manufacturers, government bodies and pool-safety advocates have been calling for updates to safety requirements in order to address community concerns and ensure that swimming pools remain an integral part of our Australian lifestyle.
According to the latest amendment of Australian Standard 1926.3, suction outlets must comply with a series of entrapment, structural and water-flow requirements in order to be approved for use within new pools and spas. Updated Building Code of Australia requirements demand that all pools approved for construction after May 2011 must use AS1926.3-compliant safety suctions.
Upon the release of the new Standard, many new imported suction products have entered the Australian market, taking advantage of a loop-hole in the Australian Standard which allows suction products tested to comply with US safety requirements to automatically receive approval under Australia's AS1926.3. Many industry stakeholders believed this issue put local manufacturers like Spa Electrics at a disadvantage globally, however representations to Standards Australia and pool-industry bodies were not able to amend this concession.
The Design Process:
A fast-tracked development process was required for this project given that Spa's market-share was being eroded by new competitors entering the market from Australia and overseas.
Development included a combination of industrial design, detailed product engineering, 3DCAD (computer-aided design) and rapid prototyping processes – with all activities focused on delivering a suction design that worked exceptionally well, met the AS requirements and looked great in the pool.
Rigorous prototype testing was completed, including preliminary assessments in NATA-approved testing facilities. These machined plastic prototypes were subjected to the full-force of AS1926.3 compliance testing, in an effort to gain indicative performance and safety data before committing to expensive tooling and production set-up.
As with all of our design programs with Spa, MANO also contributed to the preparation of product manuals, brochures and production documentation – using the 3DCAD data generated during the program as the basis for creating photo-realistic imagery, illustrations and technical product specifications and drawings.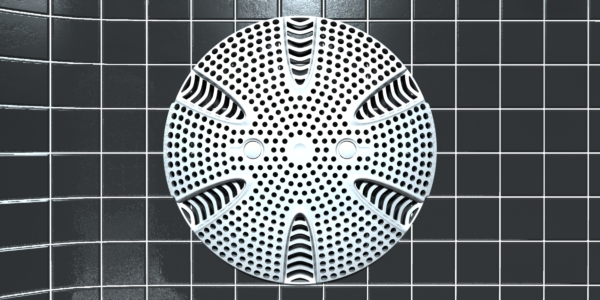 The Solution:
The Pro-Series provides pool builders and owners with a compliant suction solution with the highest water-flow for its size, maximum safety performance and simple installation.
Achieving an approved and class-leading flow rate of 420 litres per minute, the new suction outperforms Spa's previous model by 175%.
It ticks all the boxes from a safety perspective –  minimising hair and body entrapment to within legislated industry requirements.
Spa Electrics' collaboration with MANO has delivered:

CLASS –LEADING PERFORMANCE: A fully compliant and highly efficient suction outlet that clearly out-performs competitor products; in most cases eliminating the need for more than the industry standard of two outlets per pool installation.
PEACE OF MIND FOR EXISTING POOL OWNERS: A design that can easily retrofit many existing pools – enabling pool-owners to update their pools to comply with the new standard.
CONTEMPORARY DESIGN: A low profile, compact and stylish product which fits seamlessly into contemporary pools
PROTOTYPE TESTING BEFORE TOOLING: Preliminary assessments of fully-functional, low-cost prototype samples were found to substantially exceed AS1926.3 approval criteria. This gave Spa Electrics the confidence to proceed with tooling and product-launch activities. Prototypes were built directly from MANO's 3DCAD data in actual production materials.
MARKETING MATERIALS BEFORE THE PRODUCT EXISTS: Using computer-generated (CG) imagery, advertising and marketing communications could be prepared well before physical product samples were available from tooling and production suppliers.
We are thrilled to have had the opportunity to collaborate with Spa Electrics on this development, as well as the fantastic results we have been able to achieve together. The Pro-Series suction outlet is the latest in a growing list of successful product developments between Spa Electrics and MANO. To see some of our others, click here